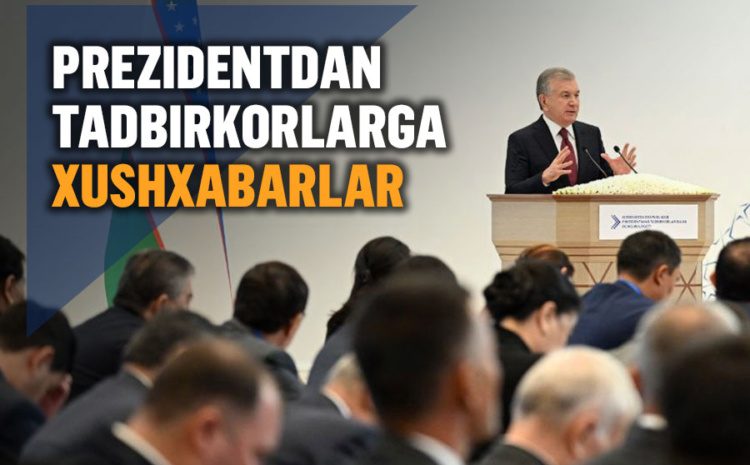 What benefits has the president announced for entrepreneurs?
On August 18, President Shavkat Mirziyoyev announced many innovations in his open dialogue with entrepreneurs. The initiatives expressed by the head of state are listed below.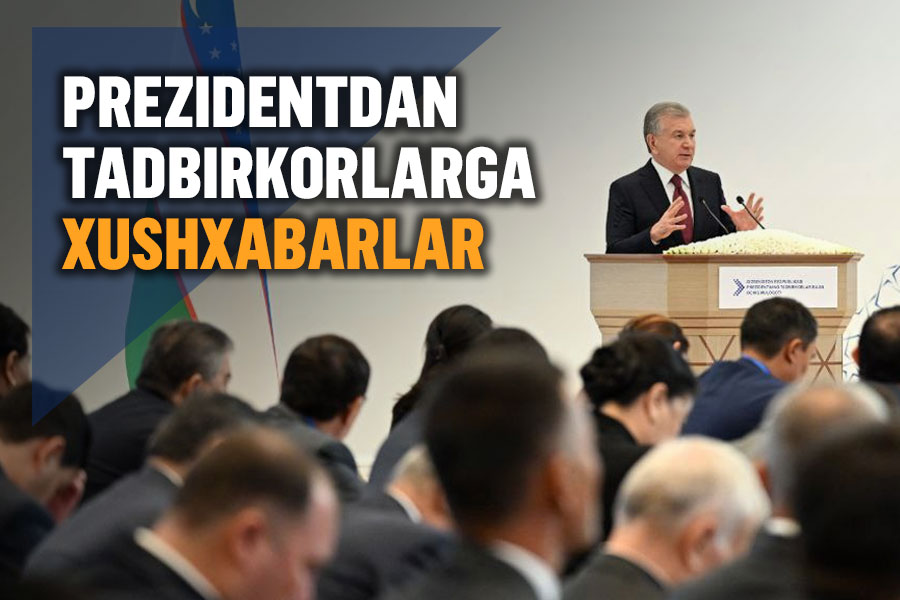 Tax Gap system abolished
Currently, the system for classifying entrepreneurs as a risk group is closed, and disciplined taxpayers are also responsible for this, if any partner has ever made a mistake.
In surveys, 70% of value-added tax payers reported that the application of the tax relief factor, the tax gap system, was unfair in refunding this tax.
The fact that complaints about corruption in the tax system have become excessive is also explained precisely by the "tax gap".
From October 1, the practice of applying the coefficient of tax benefits for the return of value added tax, that is, the "tax gap", is cancelled.
At the same time, the Chamber of Commerce and Industry and the Business Ombudsman, together with industry representatives, are introducing an open rating of entrepreneurs.
In this case, enterprises with a high rating from January 1 of the following year:
exempted from all types of tax audits;
the excess of the amount of value added tax is refunded on the same day;
the practice of temporary suspension of the value added tax payer certificate is cancelled.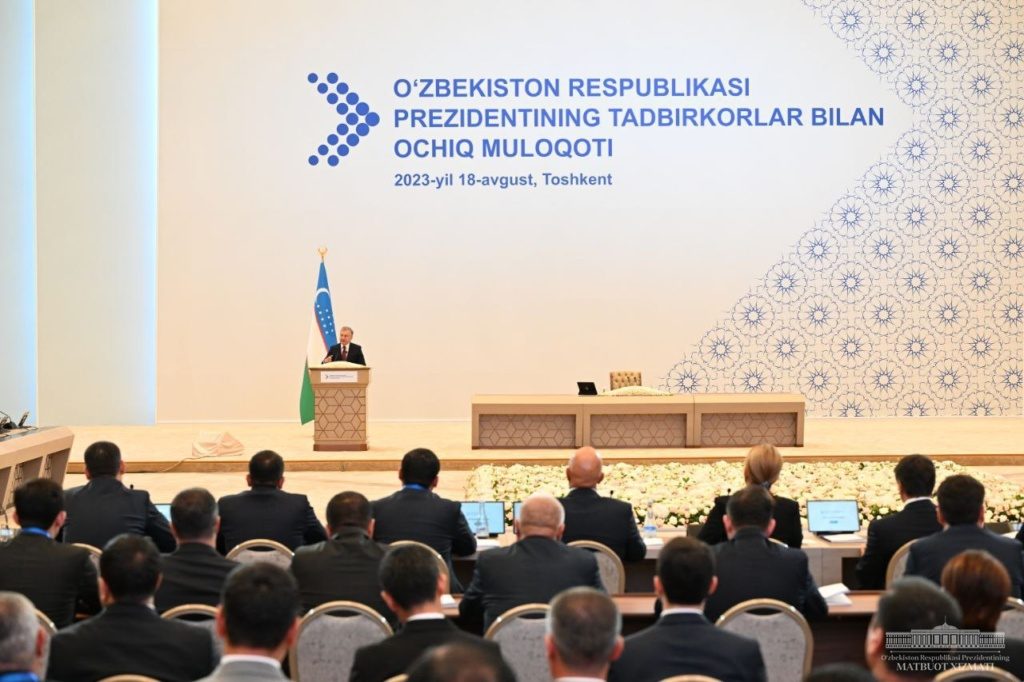 Any restrictions on the appeal of entrepreneurs directly to the court will be lifted
All disputes between the entrepreneur and the tax authorities are transferred to the jurisdiction of the Administrative Court. Any restrictions on the appeal of entrepreneurs directly to the court are also removed.
The term for filing a claim against entrepreneurs for taxes has been reduced from the current 5 to 3 years.
Currently, entrepreneurs are forced to submit about 8,000 indicators to 16 government agencies within more than 140 reports. As a result, 500,000 entrepreneurs spend $300 billion annually preparing these various reports.
Thus, as of January 1, 2024:
duplicate and obsolete reports are removed;
all reports will be available through a single electronic system, and their paper form will be abolished (currently 15 percent of reports are submitted on paper).
Rural Construction Bank will be transformed into a business development bank
"In recent years, a lot of practical work has been done to develop small businesses and family businesses in the country. As a result, today at least 40-50 new entrepreneurs appear in each district, creating thousands of permanent jobs.
But a favorable environment for providing targeted support to small businesses, creating the necessary conditions for it has not yet been fully formed," the head of state said.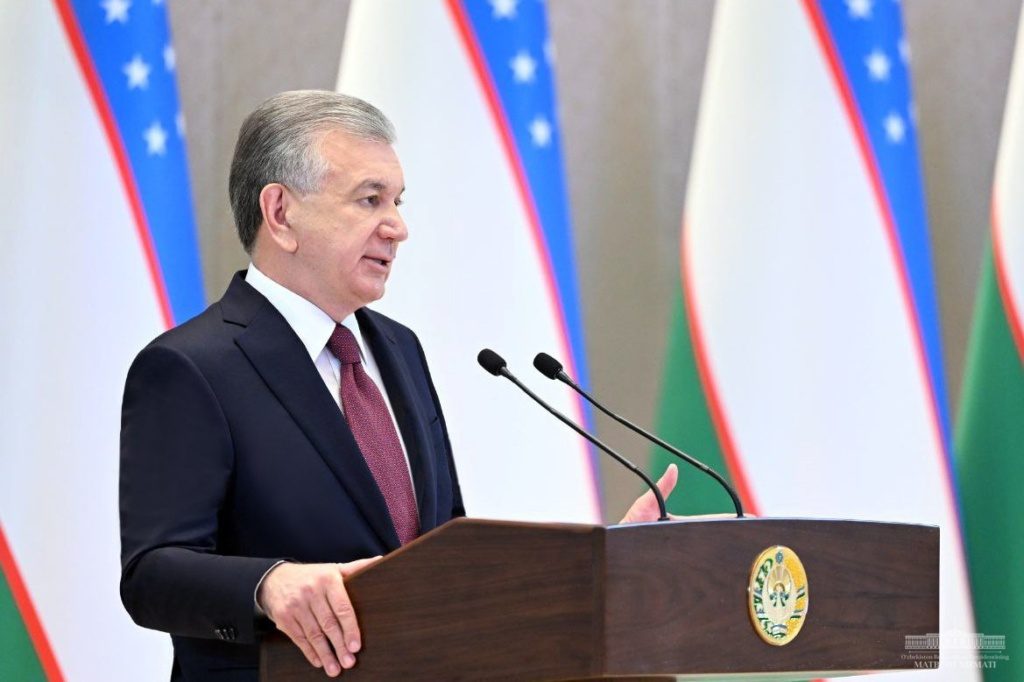 Completely new approaches are being introduced so that small entrepreneurs can "get on their feet" and expand their activities. In particular, an integrated ecosystem will be created to train representatives of this area in entrepreneurship, design them, finance their activities, search for partners in the market and business of their products.
The Village Construction Bank will be transformed into a Business Development Bank. And the activities of this new bank, and the way it works, and the financing mechanisms will be new.
In particular, a total of 14 small business centers will be created in each district subordinate to the bank. The centers contribute to the development of business projects of entrepreneurs, train entrepreneurs who want to make a new project at their own expense, attract the necessary specialists to new projects, provide accounting, tax, audit, marketing, legal and other consulting services to entrepreneurs.
The grant will be given to enterprises that attract large foreign brands
The President stressed that another great opportunity to expand exports is to attract prestigious foreign brands.
The 50 most famous branded enterprises in the world, whose annual market exceeds 100 billion dollars, showed great interest in cooperation with Uzbekistan. Negotiations were held with the largest brands of Spain, Germany, Poland, Turkey. They are now ready to place a $3 billion order with local businesses.
In this case, the 3 biggest problems will be solved. Including:
international standards, requirements for ecology and certification are being introduced into production. To do this, specialists of local enterprises are trained at their request;
employees of local enterprises are provided with decent working conditions;
a favorable customs regime is introduced for the import and export of branded products.
Businesses that have attracted big brands will be given a grant of Rs 50 crore.
The President was the first to offer this grant to the Fazman textile enterprise in Namangan, which attracted the German Digel brand, as well as the Chinese international enterprise in Andijan, which attracted the American Nike brand.
During cameral control, it is strictly forbidden to demand a document from an entrepreneur or call him to the office
In an open dialogue, it was noted that at the moment the cameral control has turned into a full-fledged tax audit, which also opens the way for corruption.
Now it is strictly forbidden to demand a document from an entrepreneur or call him to an office in the control chamber.
A separate open platform will also be created and a system will be created within which entrepreneurs themselves will evaluate the quality of services provided by taxpayers.
Currently, a financial fine is also applied to an entrepreneur, an administrative fine as to an individual for one tax offense. It was argued that this practice would be abolished.
It was noted that the fines imposed on entrepreneurs should not be the reason for the stagnation of their activities.
From this point of view, in three months all financial sanctions are reviewed and fair norms are established.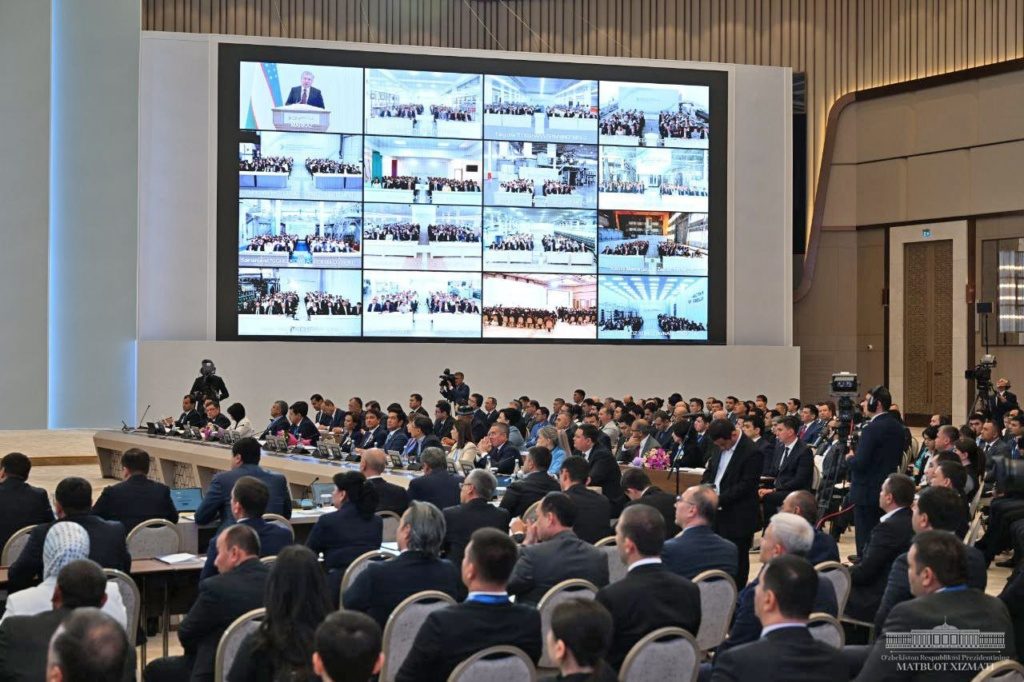 Entrepreneurs were presented with projects "140 advanced industrial enterprises
With the involvement of international consultants, 140 ready-made projects were developed in electrical engineering, textile, leather and footwear, jewelry, building materials, furniture production, polymer, chemical and food industries.
The total cost of these projects is estimated at $10 billion, which includes the creation of 60,000 jobs, $5 billion in annual production and $2.5 billion in exports.
These 140 projects are posted on the electronic platform and are offered to entrepreneurs on an open basis.
Enterprises participating in the program receive low-interest loans for a period of 10 years from the Industrial Development Fund account.
Projects of entrepreneurs trained in small business centers in the regions are financed
Financing of projects of entrepreneurs who have been trained in small business centers in the regions has been arranged on the most favorable terms.
In this case, if an entrepreneur invests in 10 percent of a small business project, 45 percent will go to the Business Development Bank itself, and the remaining 45 percent to a state-supported resource.
Loans are issued to entrepreneurs on preferential terms for a period of 5-7 years. Credit lines in the amount of $150 million from these funds will be opened from 1 October.
Entrepreneurs who are able to start their own business and have a clean "credit and tax history" will be granted a 50 percent reduction in collateral requirements when applying for a loan to take their business to the next level.
Also, the cost of equipment insurance, certification of raw materials and materials imported under the project will be covered by the Centers.
In general, small businesses participating in the program are not allowed to audit the activities for up to three years.
translation from kun.uz