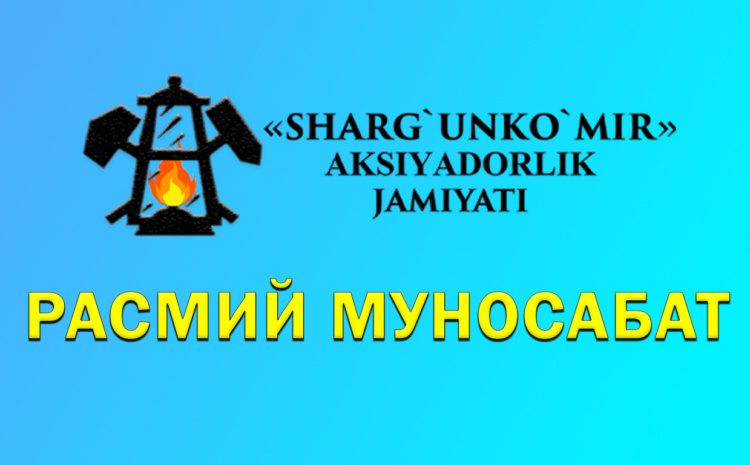 145 ko'rishlar
As we have previously reacted to the appeals of citizen N. Kabirov through the social network "Facebook", we will react as follows:
To Shoymatov Jamoliddin Yusupovich, Deputy General Director of JSC "Shargunkomir" for financial and economic issues, to mutual settlements, documents related to wages, production it is informed that he is authorized (power of attorney) to sign relevant documents, to conclude service guarantee contracts on behalf of "Shargunkomir" JSC, to make decisions on input and output documents, and to sign financial documents in accordance with the current legislation of the Republic of Uzbekistan.
In place of information: undermining the work of managers on social networks, misinterpreting the decisions and orders of the Republic of Uzbekistan, ultimately leads to a decrease in work efficiency.
According to article 40 of the CODE OF THE REPUBLIC OF UZBEKISTAN "ON ADMINISTRATIVE RESPONSIBILITY" against those who, without studying and analyzing the original situation, spread all kinds of incorrect and groundless information on social networks, slander, that is, knowingly lying, spreading fabrications that embarrass another person, and this appeal on social networks taking into account the fact that it was through Article 139 of the Code of Criminal Responsibility of the Republic of Uzbekistan, "Publishing or reproducing in any other way, including in mass media, telecommunication networks or the Internet, is considered defamation.
"Shargunkomir" JSC administration