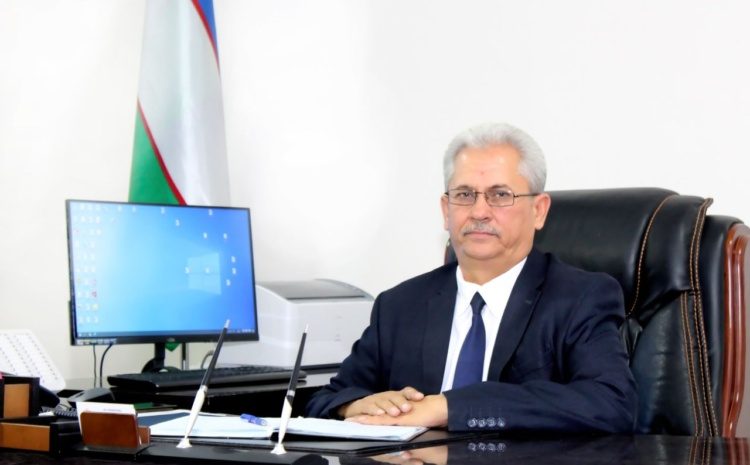 Festive congratulations of the General Director of JSC "Shargunkumir" H.N. Abdullayev on the occasion of the 32nd anniversary of the independence of our country
Dear and respected miners!
First of all, I sincerely congratulate you, dear people, on the thirty-second anniversary of the state independence of the Republic of Uzbekistan.
There is no doubt that the joy of this holiday, the greatest and most sacred for all of us, will be preserved in our families, in our hearts and in our hearts.
The history of mankind shows that every nation has the right to build its own life and future independently only if it is free and liberated. "The right is not given, the right is taken!" This was the great goal of our great ancestors who gave their lives for the freedom of the nation.
The independence of the state, achieved by the incomparable courage and perseverance of our people under the leadership of the First President, the Honorable Islam Abduganievich Karimov, is a world-class event that made this age-old dream a reality.
No matter how dangerous and difficult times we experience, no matter what achievements and results we achieve, the idea of independence, the spirit of independence always supports us like a mountain.
Today we can proudly say that thanks to the foresight, solidarity and selfless work of our wise people, we have successfully passed all the tests.
From this point of view, Independence Day, which restored our human dignity, pride and honor, our religion and national statehood, will always be the brightest page in the glorious history of our Motherland.
The phrase "New Uzbekistan" is mentioned at the initiative of the respected head of our state. This is an acknowledgment that in recent years we have entered a completely new stage of development and are making great progress.
Dear and respected miners!
Once again, I sincerely congratulate you on the thirty-second anniversary of the state independence of the Republic of Uzbekistan.
I wish you all good health, family happiness and good luck!
May we all be lucky to see our children and grandchildren grow up!
May our beautiful and unique country always be peaceful and prosperous!
May our hardworking and noble miners always be healthy!
May the Creator protect us all!
May our independence be forever!
General Director of JSC "Shargunkumir" Kh.N.Abdullaev