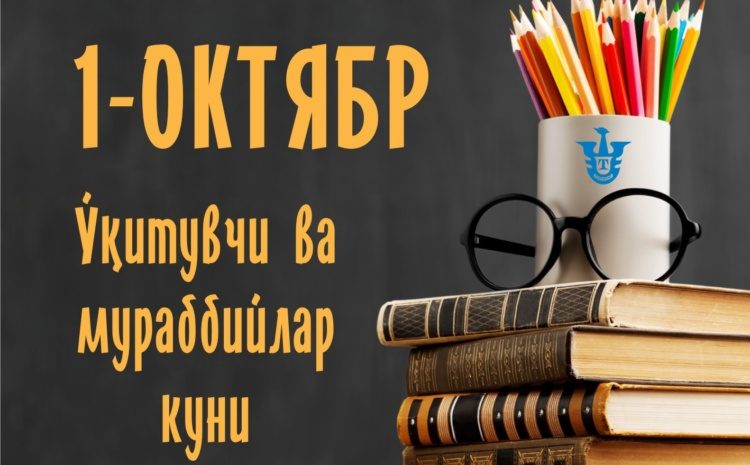 Festive congratulations from the General Director of Shargunkumir JSC Kh.N. Abdullayev to teachers and mentors of Uzbekistan
121 ko'rishlar
Dear teachers and mentors!
The role of mentors is very important so that every person grows up as a perfect person and finds his place in society as a mature professional.
Dedicated, hardworking teachers, passing on knowledge to their students, instill in their hearts the most beautiful human qualities, kindness and humanity. The success of our boys and girls, who achieve high results in various fields with their talent, skill and knowledge potential, is, first of all, the hard work of our dear teachers.
Today, the way we honor such selfless teachers is not enough.
In fact, we see a bright future for our tomorrow, the happiness of our sons and daughters, who serve the development of our country in the person of teacher-mentors, raising the younger generation to be intellectually mature, broad-minded and knowledgeable people. . We express our gratitude to the teachers who are full of enthusiasm and have taken on the responsible task of educating young people.
Dear teachers, whose hearts are filled with goodness, teachers whose love is endless! We sincerely congratulate you all on October 1, Teachers and Mentors Day! We wish you success in your responsible, difficult and honorable work, happiness and success in your family life.
General Director of the joint-stock company "Shargunkumir" Kh.N. Abdullaev