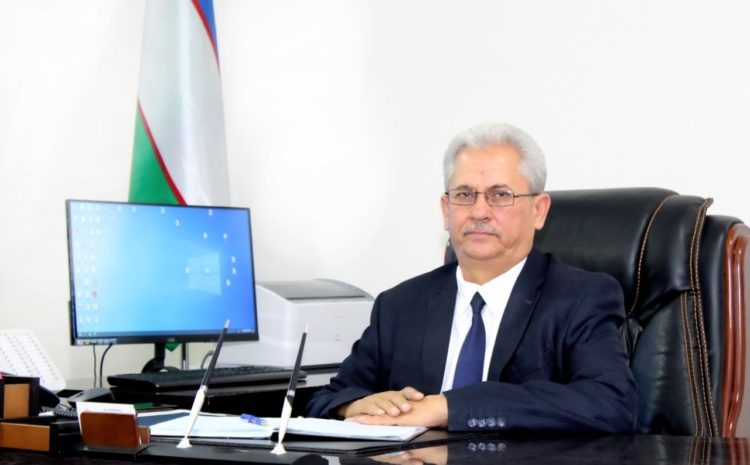 Congratulations from the General Director of Shargunkumir JSC Khamza Naimovich Abdullaev on the occasion of the Uzbek Language Festival.
131 ko'rishlar
Dear miners!
I sincerely congratulate you and your family members on October 21 – the holiday of the Uzbek language in our country!
The native language is the pride of the country. The culture, spirituality, and intellectual level of a nation are clearly visible in relation to their native language. The Uzbek language, as a national treasure of the Uzbek people, has been revered, honored and polished by our ancestors since ancient times.
Language is a symbol of the state, property, soul, cultural and spiritual wealth of the nation, culture, traditions, way of life and history of the nation.
The cultural core of the peoples and nations of the world and the main source of communication is their national language. Therefore, the preservation of each language and its transmission to the younger generation determines the development of the nation and its future. One language unites many peoples, educates, preserves customs, traditions and culture, and ensures its transmission from generation to generation.
Giving the Uzbek language the status of a state language is one of the important steps towards the national independence of our people and has created ample opportunities for its scientific development, along with the full manifestation of the beauty and charm of our native language. . In addition, the state not only ensured the enrichment and improvement of the Uzbek language, but also ensured respect for the languages of all nationalities and peoples living on the territory of Uzbekistan and entering our country from abroad, that is, foreign citizens. Those entering our country through border customs posts must fill out passenger customs declarations in Uzbek or other world languages and be able to communicate. Today, instructions, information, messages and passenger customs declarations in Uzbek, Russian and English were delivered to citizens at border customs posts. It also demonstrates comfort to international guests and respect for their languages.
Dear miners!
Once again, I sincerely congratulate you on the holiday of the Uzbek language and wish everyone good health, prosperity, peace and safety to your families.
May the indelible wisdom of our native language always illuminate our thoughts and our hearts!
Sincerely
General Director of JSC "Shargunkumir"
Khamza Naimovich Abdullaev